San Diego Sober Living for Men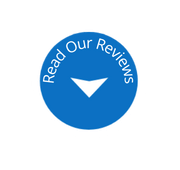 If you're looking for a real deal, no nonsense sober living home with a constructive and supportive environment… I truly believe that this is the best sober living in San Diego 10 STARS!!!
From the beginning Mike and Todd were very helpful in assisting me with moving in and in my recovery. The house looks better in person than the pictures and I was impressed by the pictures!
The living area is awesome and there are many perks about having a comfortable home. There is a true and genuine sense of brother hood here.
ARE YOU IN NEED OF ADDICTION TREATMENT?
NO PROBLEM!
CONTACT US FOR MORE INFORMATION TODAY!
KAIZEN HOUSE RECOVERY: SOBER LIVING
Providing a clean, comfortable and safe
sober living environment:
Dedicated Sober Livings in San Diego and Orange County, California for Men
-Headquarters- Santee Sober Living/Dana Point Sober Living
We are Kaizen House Recovery, a dedicated men's sober living known as one of the best San Diego Sober Living Homes and Orange County sober living homes for men. Our San Diego home is located in the east county area and is the first home we started with. Since helping many men become sober, we saw a need to expand. Our sober home in San Diego has been helping men of all ages thrive for years. Upon realizing the need for other homes in the Orange County area, we expanded our location to Orange County, California; specifically, Dana Point, and have our new Socal headquarters in Laguna Hills, CA.
Sober Living for Men
If you are seeking a sober living for men, you have come to the right place. We have a kind and caring staff, offer warm and comfortable 5 bedroom 3 bath homes with spacious rooms and provide use of a big screen TV, free cable and Internet (including WiFi), computer access, home phone, and work station to aid with your choice to be and stay sober. At our home, you will find positive and healthy structure, ways to build good long-lasting habits, and assistance for a better life. If our east county home in San Diego is full, you will always have the option of going to our home in Dana Point. 
Being a Resident
When you become our resident, you are part of a strong sober community of men of all ages. Our community is one that respects each other and we work together to keep the home an excellent sober environment. Utilizing the 12-steps as our guide we encourage positive camaraderie in the home and want you to work together and look out for each other. Once in our home, sobriety is your main goal, and all of you should keep that in mind as you stay as our residents. All in all, our focus is to help you thrive and enjoy residing at our establishment. We offer occasional fun activites, birthday celebrations and employment assistance. Call us today!
Our Socal Sober Livings Offer Clean Living
Interestingly enough, not all sober homes are created equal. The industry is run by genuine sober living home founders that understand recovery well and care, and those that do not. The difference lies in whether the houses offer structure and clean living or not. Our Socal homes stand firm on a zero-tolerance policy and we provide structure so you have the guidance to stay sober. When becoming a resident at one of our homes, you will be taught the steps to be sober. All residents come from different backgrounds, and there is never any judgment, you are all here to live your sober journey. If you have the desire to live clean and live sober, then contact us today!
Why Our Sober Living
Our Sober Living home in the Santee area was created with the desire for helping individuals with the disease of addiction stay sober. Our ideal men's sober living community focuses on a 12-step recovery plan of action. We don't take being sober lightly. It is a one-day at a time big book philosophy that our staff encourages to all of our Santee home residents. The same applies to our new Dana Point home which sports gorgeous marble floors, beautiful kitchen and living space.
As described in our Philosophy page:
Kaizen means "good change" and represents the philosophy of "continuous improvement".  Kaizen House Recovery is dedicated to helping individuals make the appropriate changes to improve their lives and build a solid foundation of recovery.  We promise to provide a clean and safe environment for those serious about staying sober.
Contact Our Sober House in San Diego or Orange County Today!
Whether you are looking for yourself or a loved one, we have a sober house ready for you in San Diego or Orange County, California. Our sober houses are equipped with modern conveniences and we make extra effort to make sure our home is comfortable for you. If you are looking for a stable sober environment, be sure to fill out the form and schedule an appointment with us.
Call our Sober Living office to schedule a viewing at our Santee home or Dana Point home today!
CONTACT INFO
Kaizen House Recovery
We are a Quality San Diego Sober Living located in the East County of SD, California. Contact us today!
8946 Singing Wood Way
Santee, CA
92071
US
[email protected]
Phone: 619-333-6513