ADDICTION RECOVERY IS OUR PHILOSOPHY
If you are looking for a quality addiction recovery program in San Diego, and Dana Point California, look no further. We are a sober living facility dedicated to your sobriety. As a sober living home in SD, we have taken the appropriate measures to make certain that our home is a clean, safe and comfortable sober environment for you. Our addiction recovery program is solely based on teaching you what it means to be sober. We do not offer any medical treatment or detox options; we could however refer you to the facilities we trust if you are in need of receiving treatment first. We are more of a rehabilitation center that provides specific methods and steps on how you can stay sober. At the end of the day if you are sober and thriving, we know our program was beneficial for you. Addiction must be taken seriously. We will provide you with mental and emotional support as well as the same steps we and many others before us have taken in order to stay sober, live healthier and be more successful. Our philosophy is based on the one goal we have in mind- to keep you sober.
If our addiction recovery program is of interest to you, and you seek a sober refuge and living among other sober peers like yourself, then please contact us today.
Kaizen represents "good change" and is the philosophy of "continuous improvement."
We chose the term "Kaizen" to represent all that we do within the home with our resident community. Our culture is based on 12-step principles. We all strive to live our philosophy and lead a positive life filled with good change and continuous improvement. The road to addiction recovery is a path of consistency in this philosophy.
The staff at Kaizen Recovery is dedicated to helping individuals make the appropriate changes to improve their lives and build a solid foundation of recovery. We believe that every sober living facility should be a place where people feel respected and empowered. We also value the importance of a safe and supportive addiction recovery program. We believe that Kaizen House Recovery sober living is all of those things. We value 12 step recovery because it has been proven that it works. Our transitional living homes provide just enough structure and freedom to harbor success and growth in ones recovery. For addiction recovery that lasts, call Kaizen House Recovery today!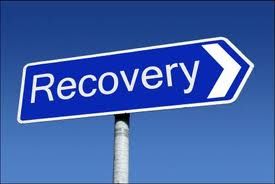 Kaizen House Recovery has men's sober living homes located in Santee, San Diego, and Dana Point in Orange County, California. Santee is one of the premiere locations in East San Diego County and the Dana Point location is close to the beach and shopping centers. Both communities of Santee and Dana Point are very family friendly and optimal for finding employment and establishing a solid recovery program.

A clean, safe, and supportive transitional living home is very important to us. If you are looking for sober living homes in San Diego, or in Dana Point, Kaizen Recovery Inc. is the place for you. Our San Diego sober living home is fully insured and are members of the San Diego Sober Living Coalition.
Our sober living home adheres to a strict code of ethics and we ensure that our sober living home is kept above standard. For more information on our addiction recovery program, contact us today!